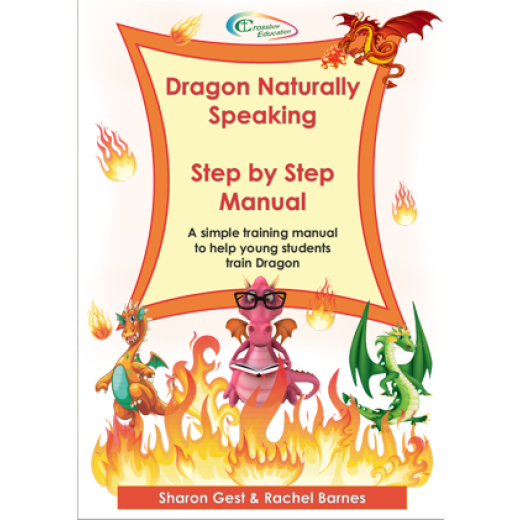 Dragon Naturally Speaking Manual
From £17.95
£17.95 inc VAT
Product Code

DRAG01

Availability

In Stock

Rating
Crossbow's new child-friendly manual to help young students, aged 9 to 13 years, use speech recognition software, effectively.
Dragon Naturally Speaking is recognised as the leading speech recognition software application, and is used all over the world to help people overcome the hurdles posed by dyslexia and other difficulties in the task of putting thoughts onto the page. My own (Bob's) dyslexic daughter would not have passed her medical degree without it. However the documentation with it is not written for children - it's hard enough for some adults to understand. But now that problem is solved: the colourful dragons in this new book by two advisory teachers will guide your students through the eight steps of accurately turning speech into text.
44 pages, full colour.