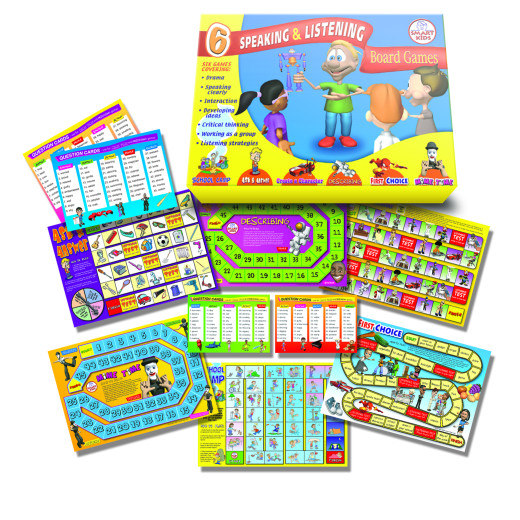 6 Speaking & Listening Board Games
From £24.99
£29.99 inc VAT
Product Code

6SPL1

Availability

In Stock

Rating
Involving drama, role play and fun, these 6 games will encourage children to listen carefully and speak clearly whilst developing their ideas, thinking skills and vocabulary - invaluable pre-requisites for future success in reading and writing.
Includes 6 games (all up to 6 players)
Critical Thinking
Developing Ideas
Interaction
Decision Making
Drama
Working as a Group
Contains: 6 board games (measuring 297x420mm), 20 counters, 1 die, 1 spinner and 6 question cards.
Suitable for children aged 4-7 years (and meeting the requirements of phase 1 of the new phonics guidance), these games are also effective for older children with special educational needs.