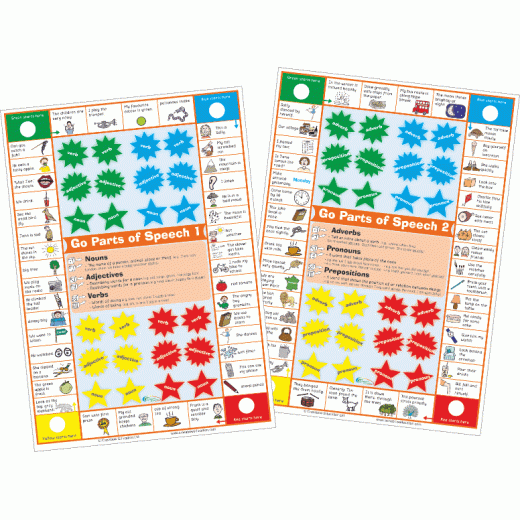 Parts of Speech
Product Code

PART01

Availability

In Stock

Rating
Think of English Grammar and you may think of these - the parts of speech: nouns, verbs, adjectives and also pronouns, adverbs, prepositions. But do you know what they are? Can you tell an adverb from an adjective? This fun and easy to play game will show you through definitions and short sentences.
Includes 2 games:
•Game 1: Nouns, verbs and adjectives are explored in this first game. There are definitions in the centre and players throw a dice to go round the board and also to choose which one to look for in the phrase they land on. The first player to use up all their counters is the winner.
•Game 2: Side two moves on to adverbs, pronouns and prepositions. The definitions in the middle of the board explain what to look for players learn as go to recognise which is which.
Contains: A3 size double-sided laminated board game, dice, counters and playing instructions
2-4 players
Suitable for dyslexic learners and ages 7 upwards
Essential part of the National Curriculum
Key stage 2