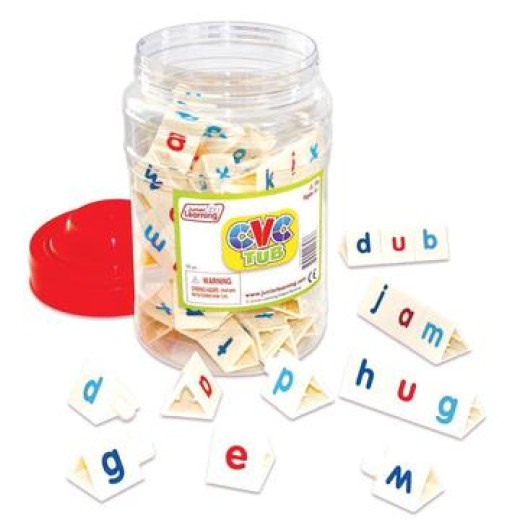 Tri-Blocks: CVC Tub
From £23.99
£28.79 inc VAT
Product Code

TRIB01

Availability

In Stock

Rating
Simply link and twist to make new words!
Teach phonemic awareness, word building and spelling.

Build words with your Tri-Blocks® and learn consonants and short vowels (CVC). Turn each block and manipulate the middle vowel sound or change a spelling with a consonant.
Tri-Blocks® let children know spelling rules by their color coding and unique block orientations.
Also, for use with CVC Builder and Word Builder Activity Cards (sold separately).
Tub contains: 90 x Tri-Blocks®
Suiteable for ages: 5-8