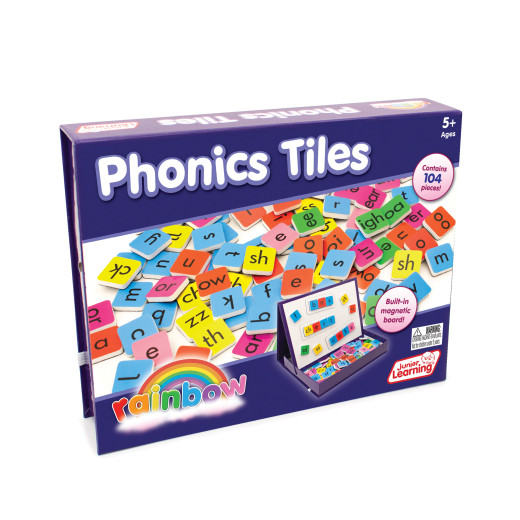 Rainbow Phonics Tiles
From £19.99
£23.99 inc VAT
Product Code

RAIN05

Availability

In Stock
A comprehensive multisensory phonics resource!
This collection of phonics tiles includes all of the most common letter patterns, including consonants, short vowels, consonant digraphs, vowel digraphs and split digraph (each colour-coded accordingly).
Comes with a self-contained storage box and a pop-up whiteboard.
Also includes phoneme frames of different sizes for building different words.
Compatible with supporting resources such as blend objects, vowel objects and magic e objects.
Everything you need to model and practise spelling new words.
A great addition to your dyslexia teaching resource collection!