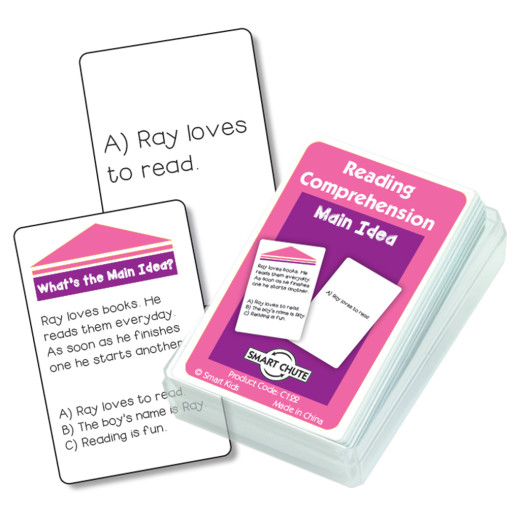 Smart Chute Reading Comprehension Cards
From £29.99
£35.99 inc VAT
Product Code

SMAR19

Availability

In Stock
Speedy comprehension skills practice for use with the Smart Chute (sold separately) or on their own.
Includes 6 Packs of Cards:
Cause and Effect:

Work out what the cause and the effect is in the sentences.

Using Context Clues:

Use clues in the sentence to work out the meaning of a new word

Fact or Opinion:

Determine whether the sentence is a fact or an opinion.

Inference:

Students use previous knowledge and the information on each card to answer inference questions.

Getting the Main Idea:

Read the sentence and choose which multi-choice answer best describes what the main idea is.

Using Context Clues:

Work out what happens next using the context clues in the sentence.
For ages 7+