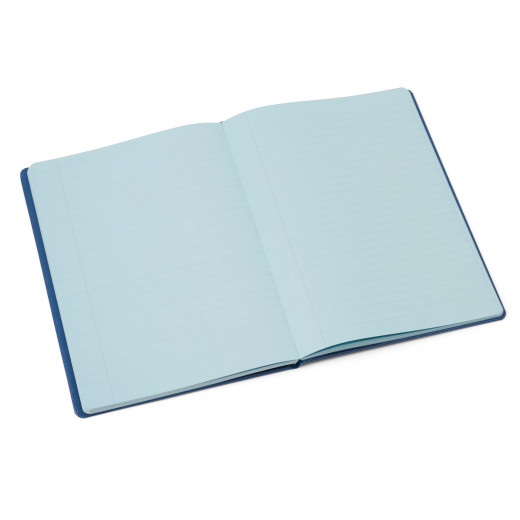 Tinted A4 Hardback Notebooks
From £9.99
£11.99 inc VAT
Product Code

Select Option for Code

Rating
Premium hardback notebooks with tinted pages to relieve the symptoms of Visual Stress. Available in 8 comforting colours with 9mm lined ruling.
8 Comforting Pastel Colours
Our tinted hardback notebooks are available in 8 comforting page colours. These are Yellow, Apple, Leaf, Aqua, Sky, Purple, Rose and Orange
Durable book with hardback navy cover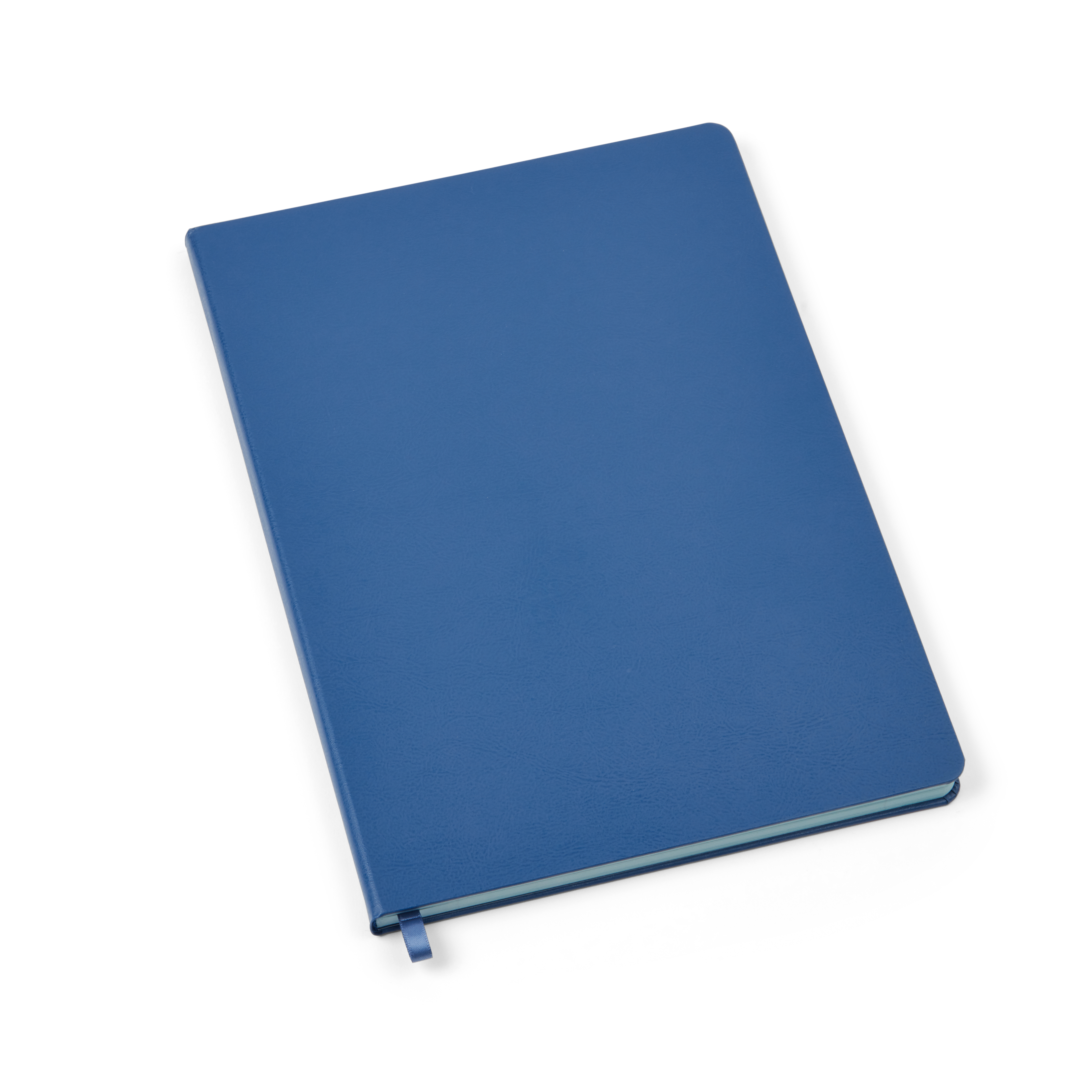 Each notebook has a hardback navy front cover. Ideal for anyone who needs a durable notebook to transport between locations.
180 pages and 80 gsm paper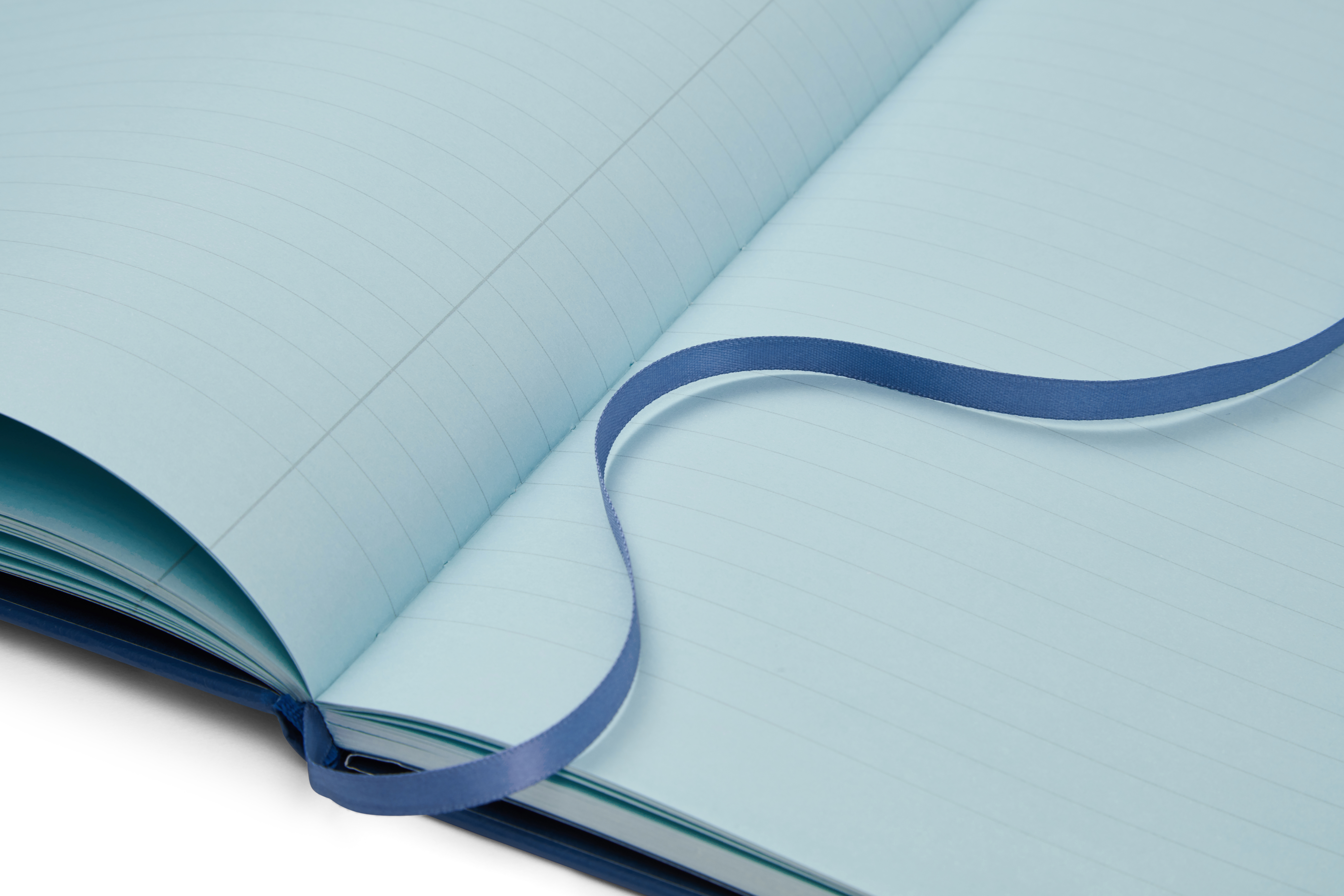 Each notebook has 180 pages (90 sheets). Each sheet is made from thick premium paper (80 gsm). This means you are able to write on both sides without seeing writing on the other side.
9mm lined ruling
Includes a integral bookmark, finished with rounded corners
Benefits of writing on coloured paper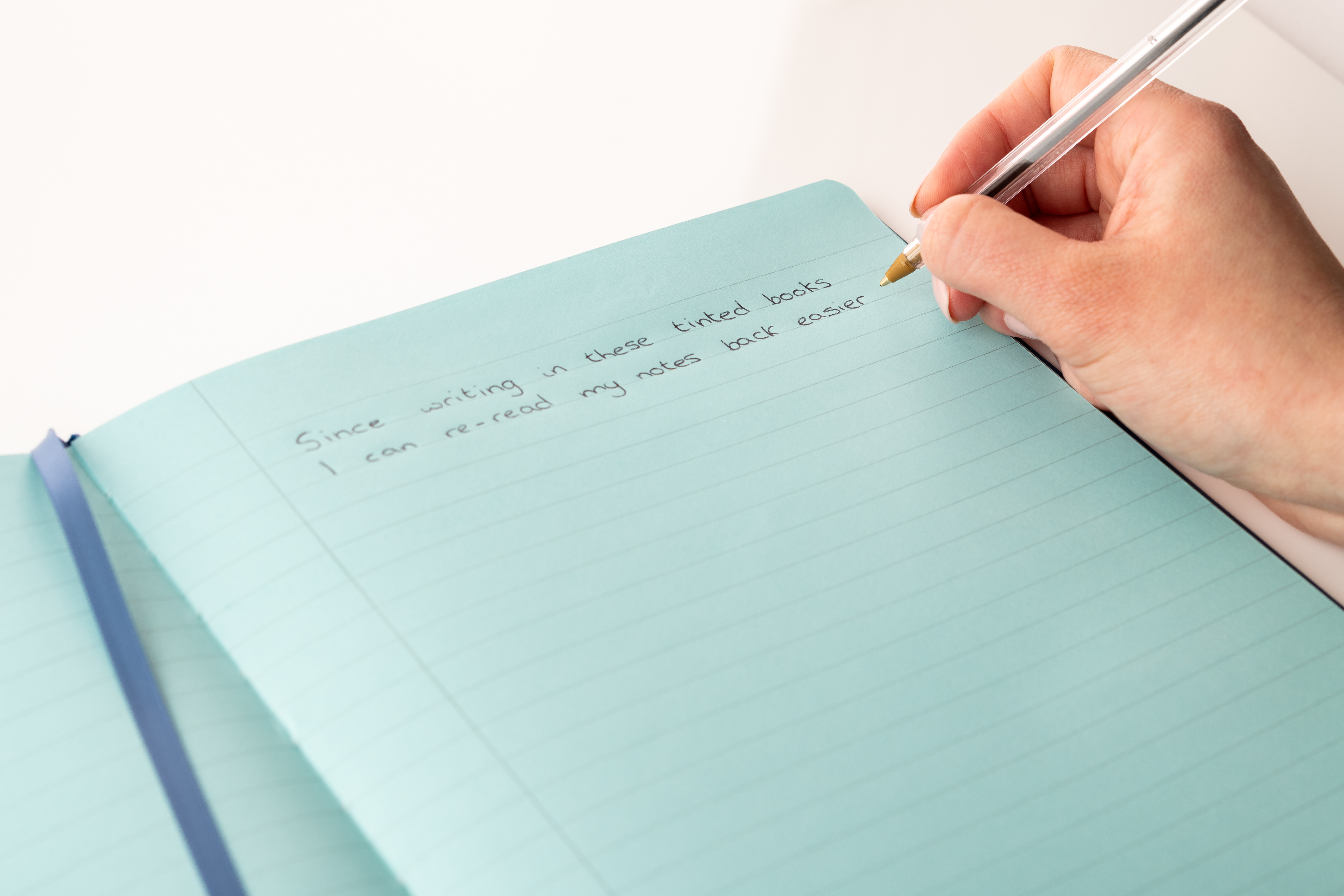 Coloured paper reduces the glare compared to white paper. It also reduces the high contrast of black writing on white.
Ideal for individuals with Visual Stress
Can improve handwriting
Re-reading can become easier
Below is some feedback we received from a trial of individuals using our new Notebooks with tinted pages compared to using notebooks with white pages.
"Helps to reduce eye strain and enables me to focus on the lines."
"I do not have to keep re-writing my notes which I was previously having to do for the information to sink in. Better speed of reading, and not having to re-read as much when written on the new coloured book. Less spelling mistakes, less headaches than when reading off white."
"Brilliant improvement! Shame they can't be used across the board."