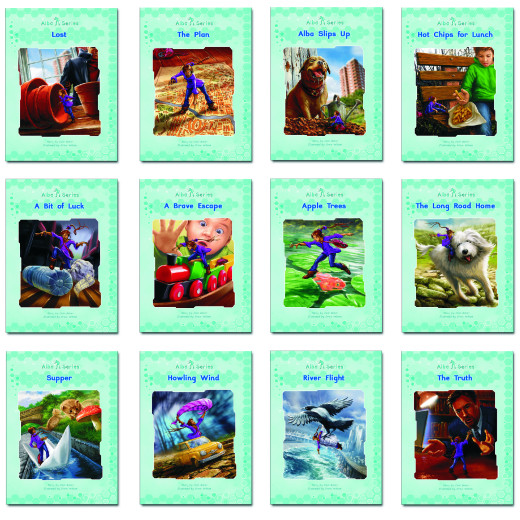 Alba Series
From £45.00
£45.00 inc VAT
Product Code

ALBA01

Availability

In Stock

Rating
An exciting new series of 12 books for older readers with gaps in their phonic knowledge, aimed especially at girls who may have lost interest in reading due to their failure to progress.
Interest age 8-14 (reading age KS1)
These books start at CVC level and follow the same progression as the popular Totem Series.
Alba, the heroine, has been shrunk to 10cm tall by a corrupt scientist determined to own the last apple pip in the world. Join her in her adventures as she crosses the city to get the last pip safely to her Dad.
This series covers:
Phases 2, 3, 4 and 5 of 'Letters and Sounds.'