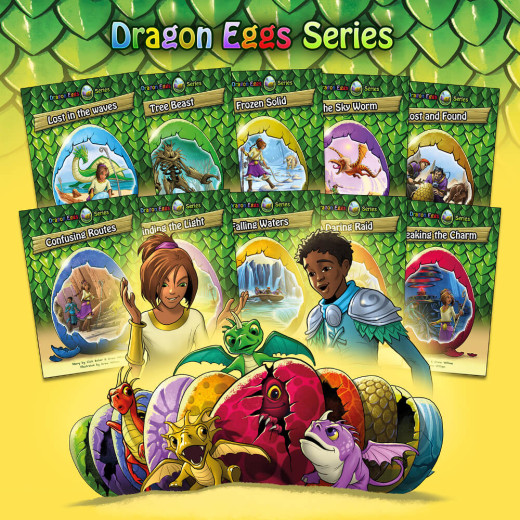 Dragon Eggs
From £39.00
£39.00 inc VAT
Product Code

DRAG03

Availability

2-3 Days
Bella the Dragon has lost her eggs. What will happen when they hatch?
The Dragon Eggs Series is an exciting quest story for younger readers, designed to support emerging readers who have gaps in their phonics knowledge.
Each of the ten story books each focuses on a different vowel sound. This is great resource for children who are not yet fluent readers and need to revisit vowel digraph spellings. A higher ratio of text helps develop reading fluency and build confidence, and, as with all the Phonic Books titles, the brilliant illustrations and engaging storylines maintain interest while reinforcing the phonics content.
Dragon Eggs is a good series to move onto from the Magic Belt readers, as it reintroduces alternative spellings for all the vowel sounds. The main character is female and her Dad trusts her to go off on a quest, on her own, while he stays to help Bella, the dragon.
Book 1: ae
Book 2: ee
Book 3: oe
Book 4: er
Book 5: ow & oi
Book 6: oo
Book 7: ie
Book 8: aw
Book 9: air
Book 10: ar