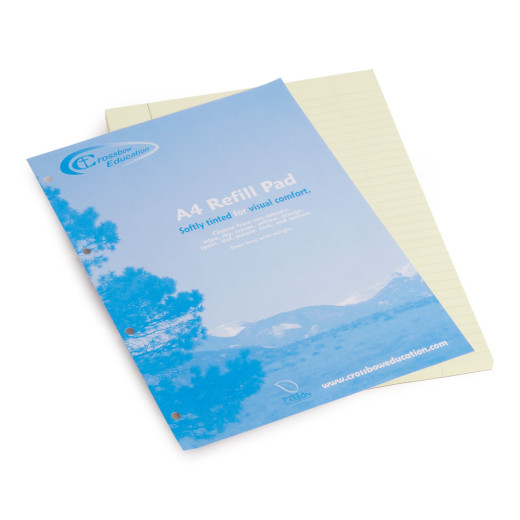 Tinted A4 Lined Refill Pads
Product Code

Select Option for Code

Rating
Part of the Visual Stress Collection: the winning product of the Education Resources Awards SEN Resource of the Year 2014!
People with visual stress often find it as difficult to write on white paper as to read from it. Writing can be untidy and presentation poor, because the words they write are affected in just the same way as the printed words they read.
Writing on tinted paper can help improve their presentation, the speed of writing and reduce the number of mistakes made while writing.
They are available in 8 colours, have 100 pages (50 sheets) with 8mm lines in a soft grey colour and a wide (34mm) margin.
These A4 Lined Refill Pads have been created using paper purchased through the Carbon Capture Programme and has helped to contribute to over 53,000 trees being planted throughout the UK.