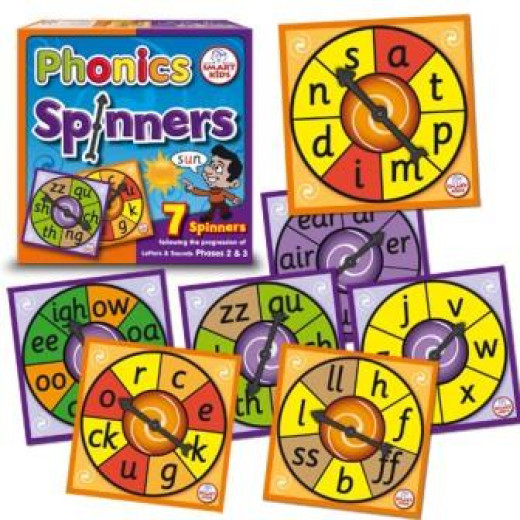 Phonics Spinners
From £11.99
£14.39 inc VAT
Product Code

PHON03

Availability

In Stock

Rating
Each colourful spinner depicts the letters and digraphs taught in the weekly progression through Phases 2 and 3 of Letters and Sounds.
Measuring 19cm and made from thick card, they can be used to play 'find the sound' games or say and build words containing a given letter.
Also perfect for assessment of GPC knowledge.